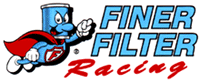 Re-usable Foam Air Filter made in Australia


DON'T ALLOW INEFFICIENT PAPER FILTERS TO FILTER MONEY FROM YOUR POCKET!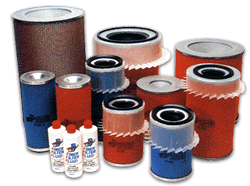 FINER FILTER, 3 Dimensional, Triple Stage Design represents the latest advance in the continuing development of pre-treated reusable heavy duty air filter technology. The rapidly escalating cost of replacement parts and the pressure on maintenance departments to reduce operating cost has resulted in this breakthrough in engineering design, the first totally new approach in 20 years.

New, Rebuilt and Dry Cleaned air filters are now an expanse that need not be a financial burden on your maintenance department. Once you change to FINER FILTERS, the savings will begin immediately, freeing funds for other business development. The advantages and savings are well documented by the comparative performance figures shown in the graphs below. Significant increases in filter life and efficiency out perform any conventional paper element filter, hands down. Pre-treated foam filters have proven their superiority over millions of actual useage kilometres in all types of vehicles and conditions.


FINER FILTERS meet the most demanding specifications with features such as;
Greater engine protection.
Reuseable inner two stage core.
Replaceable third stage band.
Reduced airflow restriction levels.
Optimum engine performance due to increased airflow.
Increased fuel efficiency due to less restriction to airflow.
FINER FILTERS are used, recommended and tested by;
Yokohama Off Road Racing Team.
Mitsubishi Ralliart (Aust).
Official Air Filter Supplier to the Australian Safari.
Council Maintenance Depts.
Government Departments.

Transport Companies
Mining Companies
Earth Moving Companies
4.W.D. Industries.
Factory Plant & Equipment
Goodyear Off Road Racing Team
THE REAL BENEFITS TO YOU ?
SIGNIFICANT SAVINGS in replacement parts and operating costs !
...AND WE GUARANTEE IT !
IT'S LIKE PULLING MONEY OUT OF CLEAN AIR !